Prenosni, visoko občutljivi in specifični nanostrukturirani biosenzorji za hitro detekcijo virusov
---
Oznaka in naziv projekta
Z2-3206 Prenosni, visoko občutljivi in specifični nanostrukturirani biosenzorji za hitro detekcijo virusov
Z2-3206 Portable, highly sensitive and selective nanostructured biosensors for viral rapid detection

Logotipi ARRS in drugih sofinancerjev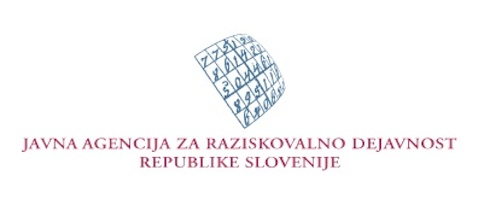 Projektna skupina
Vodja projekta: Špela Trafela
podoktorski projekt – temeljni
Sodelujoče raziskovalne organizacije: Povezava na SICRIS
1. Institut "Jožef Stefan"
Sestava projektne skupine: Povezava na SICRIS
Vsebinski opis projekta
Vsebinski opis projekta
Nalezljive bolezni, ki se pojavijo iznenada in se hitro ter masovno širijo v številnih državah širom sveta, lahko terjajo na stotine življenj. Zanesljivo in dostopno testiranje igra eno izmed ključnih vlog pri omilitvi in nadzoru širjenja različnih virusnih in drugih obolenj. V tem projektu predlagamo novo strategijo testiranja, ki temelji na elektrokemijskem (bio)senzorskem principu z uporabo mikrofluidne platforme za hitro, občutljivo in specifično detekcijo SARS-CoV-2 in njegovih sevov/mutacij v slini. Tarčne molekule, SARS-CoV-2 in njegovi sevi/mutacije, so bile izbrane zaradi trenutne situacije, ki vlada v svetu. Vendar je lahko uporaba predlaganega elektrokemijskega pristopa razširjena tudi na številne druge patogene, virusne ali bakterijske. Tudi na tiste, ki bodo v prihodnosti povzročili podobne pandemične situacije.
Z novo predlagano strategijo se bo povečala analitična učinkovitost testiranja (občutljivost, specifičnost, itn.) z upoštevanjem določenih eksperimentalnih parametrov pri razvoju in konstrukciji (bio)senzorske platforme. Le-ta je zasnovana na poceni komercialno dostopnih sito-tiskanih elektrodah (ang. screen‐printed‐electrodes, SPE), ki so nadaljnje modificirane z nanostrukturiranih kompozitom na osnovi polistiren (PS)/polianilin (PANI)-Au nanodelcev (NPs). Predlagan sistem zaradi svoje velike specifične površine omogoči imobilizacijo velikega števila SARS-CoV-2 receptorskih elementov (specifičnih za tarčni virus), npr. protiteles (angl. Antibodies, Ab) in/ali angiotenzin2 encim (ACE2). Detekcija virusa ali njegovih sevov temelji na elektrokemijskem principu z omogočeno pretvorbo specifične interakcije med receptorskimi elementi in virusnimi proteini v merljiv, od koncentracije odvisen električni signal v prisotnosti [Fe(CN)6] redoks para. Ker gre za elektrokemijski princip detekcije, so rezultati lahko ovrednoteni tako kvalitativno, kot tudi kvantitativno. Hkrati detekcijska platforma zaradi kemijske sestave izkazuje edinstvene lastnosti, ko govorimo o prevodnosti in biokompatibilnosti. Vsa ta našteta dejstva so ključna, da sistem doseže visoko občutljivost in specifičnost, ki posledično rezultira v zelo nizkih mejah zaznave (na atomarnem ali subatomarnem koncentracijskem območju) virusa in sevov.
Predlagana platforma zagotovo predstavlja izhodiščno točko za praktično in poceni testiranje. Predlagana platforma je najprej vgrajena v mikrofluidno celico, nato pa preko SPE tri-elektrodnega priključka povezana na miniaturizirano elektroniko z brezžično (WiFi) komunikacijsko podporo. Na ta način je primerna za praktično uporabo. Predlagana zasnova zagotovo predstavlja poceni in učinkovito alternativo že obstoječim testom (RT-PCR) za odkrivanje COVID-19, saj ponuja preprosto in-situ analizo v veliko krajših časovnih okvirih. Je enostavna za uporabo, saj se kot vzorec lahko uporabi slina ali izpljunek, kar omogoča samouporabo pacientom in posledično masovno testiranje populacije.
Infectious diseases continue to cause an enormous burden of death and disability in developing countries, and there is an urgent need to better understand the infectious pathogens and develop ways to control their spread. Increasing access to reliable testing for infectious diseases could have a major impact on disease burden and can help prevent the spread and allow scientific, life‐saving decisions on treatment and isolation of patients that are especially effective in the early stages of spread. We propose a new type of testing strategy based on electrochemical biosensing aspects, created using a microfluidic detection platform for rapid, sensitive, and specific detection of infectious SARS‐CoV‐2 and its variants with multiple S-glycoprotein mutations in saliva. The target compounds, i.e., SARSCoV- 2 and its variants, were selected due to the current worldwide outbreak, however, the proposed electrochemical biosensing aspect may be expanded to future emerging pathogens by undemanding modifications.
A novel design optimization strategy is suggested to enhance the analytical performance (e.g., sensitivity, selectivity, etc.) of the proposed microfluidic biosensor platform by taking into consideration the constructional and experimental parameters. The biosensor platform is based on nanostructured polystyrene (PS)/polyaniline (PANI)‐Au NP composite-modified inexpensive commercial screen‐printed‐electrodes (SPEs). The surface of modified-SPEs is later immobilized using two different representative receptor elements, antibodies (Ab) and/or angiotensin‐converting enzyme 2 (ACE2), which are both specific to viral SARS‐CoV‐2 spike glycoprotein, that we target. Tackling PS/PANI-Au NPs composite on the nanoscale enables to exploit its outstanding conductivity, b i o c o m p a t i b i l i t y , a n d h i g h s p e c i f i c s u r f a c e a r e a w h i c h f a c i l i t a t e loading/immobilization of a huge amount of viral receptor elements (Ab/ACE2), thus resulting in high sensitivity, specificity, and low detection limits (i.e., at attomolar or subattomolar concentration levels). Such a construction is able to translate this specific covalent interaction (Ab/ACE2 with its corresponding binding viral target, i.e., receptor-binding domain (RBD) of spike (S) glycoprotein) into a measurable, concentration‐d e p e n d e n t e l e c t r i c a l s i g n a l b y r e a l - t i m e m o n i t o r i n g t h e electrochemical response in the presence of a [Fe(CN)6] redox probe. By creating an electrochemical readout, data enable qualitative and quantitative analysis.
A practical advantage of the proposed development can have future implications in translating to low-cost design assays. The proposed SARSCoV- 2 detection-based on SPE-PS/PANI-Au NPs-Ab/ACE2 is integrated into a microfluidic cell, forming a so-called microfluidic detection platform which will be further connected to miniaturized assembled electronics with wireless (WiFi) communication support via SPE's three-terminal electrode connector to test its potential use as a proof-of-concept biosensor. The proposed design represents a low-cost and efficient alternative to conventional assays for testing as offers a simple in-situ method of analysis in much shorter time frames. Its feasible design is easy-touse and can be operated by patients themselves using simple samples like saliva, thus allowing population‐scale screening.
Osnovni podatki sofinanciranja so dostopni na spletni strani SICRIS.
Faze projekta in opis njihove realizacije
1. Faza
2. Faza
3. Faza
Bibliografske reference
---